Head of Security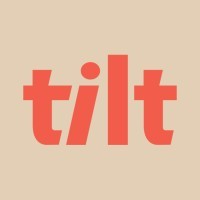 TiLT
IT
Colorado Springs, CO, USA
Posted on Wednesday, September 6, 2023
We're looking for our first Head of Security to lead Security & Privacy at Tilt (check us out here). As the Head of Security at Tilt, you will be responsible for continuing to evolve our security strategy and deliver on that strategy. You will work closely with your leaders, peers, and executives to build alignment and execute a multifaceted security strategy. This position is a full-time role reporting to the CTO.
The Problems You'll Solve
Continually evolve and design the future of security organization, including enhancing and communicating security strategy for our product and company
Set the vision, strategy, and deliver on a roadmap that connects to the vision and strategy
Working closely with the engineering, design, legal, and product stakeholders to address user problems and provide solutions.
Keep senior leadership informed on your teams' progress and potential blockers
Provide strategic leadership for security product development and security features in our products
Collaborate across various disciplines (product managers, design, engineering) to help build security goals into roadmaps and maintain alignment
Review and resolve vulnerability reports sent to the security ticket inbox
Work with auditor to receive various security-related reports (i.e., SOC 2 Type ll, ISO 27001, PCI-DSS)
Analyze networks and systems to identify opportunities for improvement
Complete customer security questionnaires to unblock sales opportunities
Qualifying and managing vendors for penetration testing and vulnerability scans
Working closely with our MSP to align security expectations and manage IT contractors

About You

You have a thorough understanding of best practices and security standards and how to implement them at a business-wide level
You have experience implementing controls for security compliance programs (e.g., SOC 2 Type ll, ISO 27001, PCI-DSS, GDPR)
You have experience managing IDS/IPS/FIM/Vuln scanning
You have high levels of empathy and can connect deeply with Tilt's mission
You are comfortable working in ambiguous environments and know that we need your help to figure things out
You are a comfortable using a lot of systems at once, and have the ability to learn software quickly
You're fearlessly flexible, curious; aka you thrive in this environment and love a challenge
You have experience working with a startup and/or with a B2B SaaS business

Virtues/Competencies

You balance work and personal life effectively
You get things done at a pace consistent with the business needs
You show up and are reliable
You encourage others to put their health and family first
You are highly organized and can manage multiple priorities and deadlines at once
You are focused on scale and building - you understand that pace is equally as important as quality
When you don't have all of the answers, you dig in and ask questions
You don't let negative assumptions drive your actions and instead assume positive intent and find truth
You are intentional in discovering the paths of self development Tilt has to offer and seek out opportunities to engage in professional growth
You show empathy and compassion; you strive to meet people where they are to offer maximum support
You go with the flow and deal with (lots) of ambiguity
You're not afraid to work without clear direction
Total Compensation
The projected annual salary range is $185,000-$200,000USD plus stock options (ISOs), because we believe everyone should have some stake in our business. We are people-first and this ain't some PR jazz, we truly give a damn about our peeps!
Additional Benefits Include


Comprehensive medical, dental, and vision benefits paid at 100% for all employees and 50% for dependents.
401k + match (100% match on the first 3%, 50% match on the next 2%)
$100 monthly to spend on "What Matters Most"
Responsible Time Off - take what you need, when you need it!
More about our amazing Perks and Benefits can be found here!
More about Tilt
Tilt's mission is big: make leave not suck. We are building a product that makes it easy for people to switch between work and life. If you join us, you'll be part of a fearless band of humans helping employers balance empathy with economics. We're changing the status quo and it's hard. You should know that now. You should also know that joining Tilt means the opportunity to be a change-maker. We're thinkers, doers, revolutionaries, dreamers, get shit done-ers, and bold enough to tackle a really complex space.
Remote Work & Flexibility
We are a fully remote company. We are committed to being fearlessly flexible and ensuring that all employees are set up and have the autonomy to do their best work, as well as have the balance to care for their health, family and life outside of work. Overall, we trust our team and are focused on outcomes not outputs.
Equal Opportunity Employer
We celebrate and support our differences. We believe in the power of equality which is why we are an equal opportunity employer. Employment at Tilt is based solely on a person's merit and qualifications related to their professional competence. Tilt does not discriminate against any employee or applicant because of race, color, creed, religion, sexual orientation, gender identity/expression, national origin, disability, age, genetic information, veteran status, marital status, pregnancy, or any other basis protected by law. We comply with all applicable national, state, and local laws pertaining to nondiscrimination and equal opportunity.
You must be authorized to work in the US.
So what do you say? Do you want to join our team?